Vendor Managed Inventory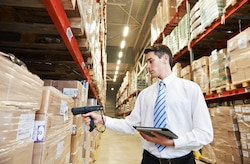 Vendor Managed Inventory

A system of stock purchase & on-site replenishment according to the customer's requirement managed and maintained by Ocon.

A VMI in place can alleviate the time pressure on Lab personnel removing the need to place/ check in orders.

Ocon can offer a comprehensive VMI service for your company. All stocking/ re-stocking of an agreed list of products can be implemented and the time & resource spent by laboratory personnel in re-ordering can be eliminated. A prepared listing with contract pricing can be agreed ahead of any Service Agreement and the purchasing/re-stocking carried out by Ocon representatives. The cost savings to a laboratory can be seen by stock cupboards holding optimum levels of stock rather than being over-stocked.


Features include:

1 weekly delivery
1 weekly stock count
A single monthly invoice
Prices & minimum stock levels agreed prior to a contract being signed.